Styling tips
- by Nico Tijsen -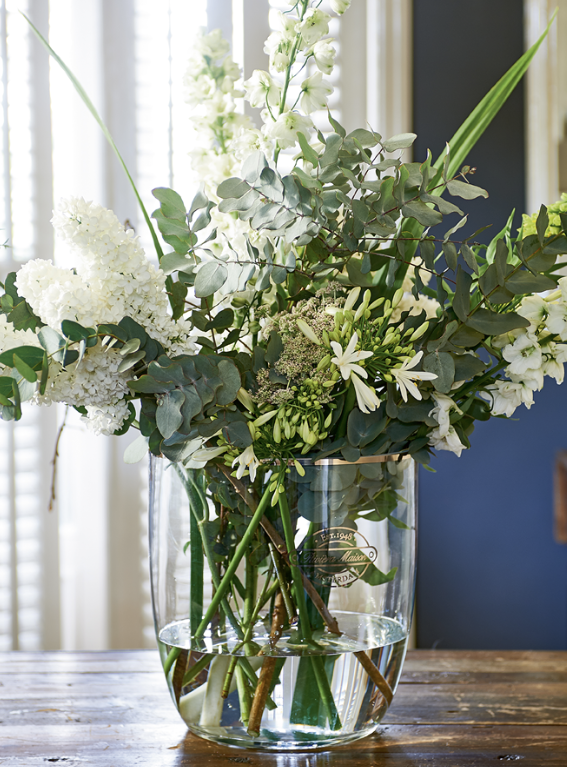 Styling tip 1:
Make a bouquet of differently-sized and shaped flowers, but make sure there's room for air to circulate!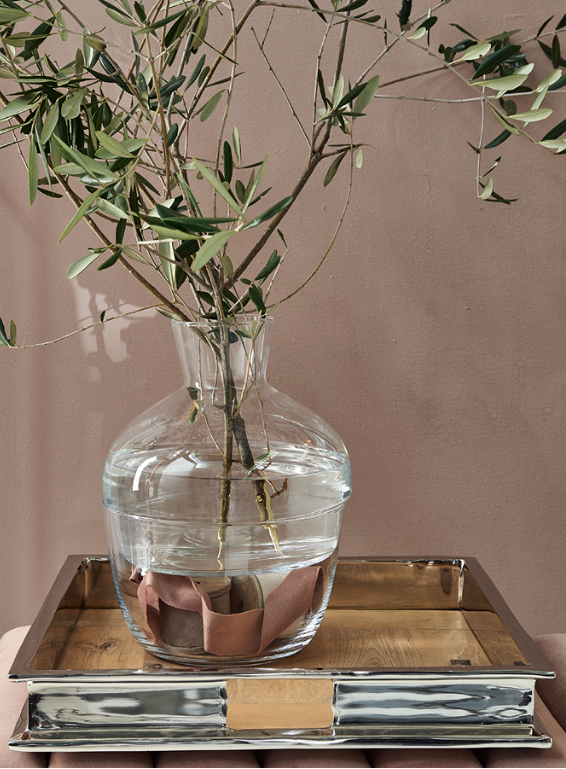 Styling tip 2:
Put a nice single eucalyptus branch in a large vase. Perfect for showing you don't always need to build a jungle to make a statement.
Styling tip 3:
Do you sometimes have a spare flower left over when you've been arranging a bouquet? Put it in a glass on the toilet or in the bathroom for a chique touch.
"Exquisite details make interiors sing"
Styling tip 4:
If you have roses on the verge of blooming, remove their stems and let them float in a large bowl of water. You can also add some floating candles so you can enjoy them at night, too!
Styling tip 5:
Group lots of small vases on a large plate or tray. You can fill them with a variety of flowers or beautiful blades of grass.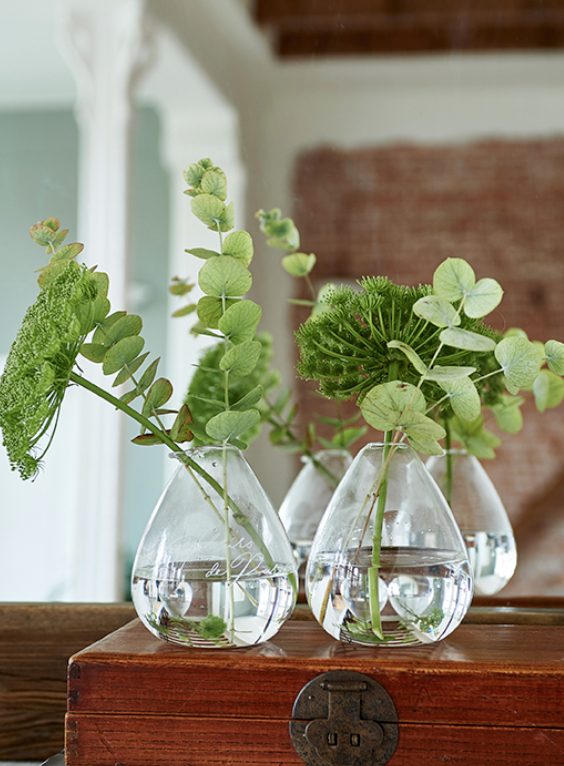 Styling tip 6:
In a straight, sleek vase, cut all your flowers to the same length and don't have them sticking above the rim. Luxury effect guaranteed!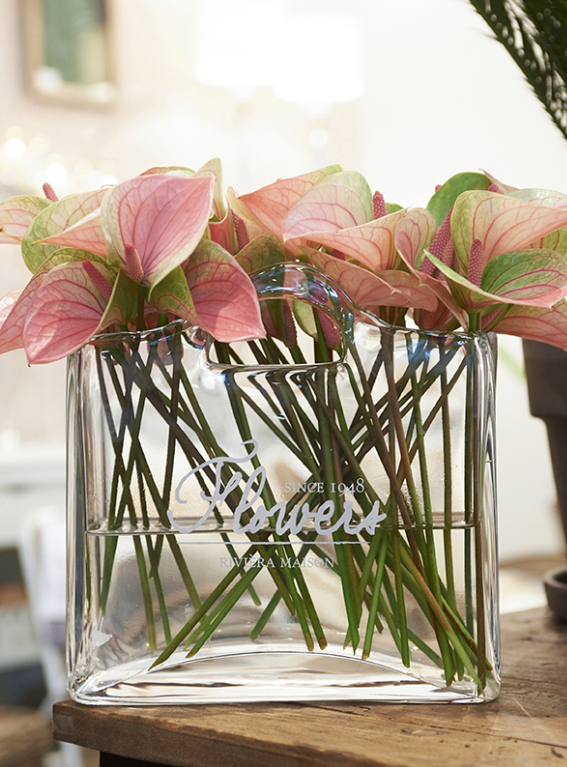 Shop the most beautiful vases:
A Little Happiness Inside Vase