Spick and span!
Magazines lying around, extra cushions on the couch, children's toys all over the house. Recognisable? With these baskets, in no time at all, you can transform those messy rooms into clean rooms that are tip top in order! Besides the fact that wicker baskets are ideal for storing all kinds of things, they are also great to use as decoration. Below are four original ways to use these baskets as decoration in your interior.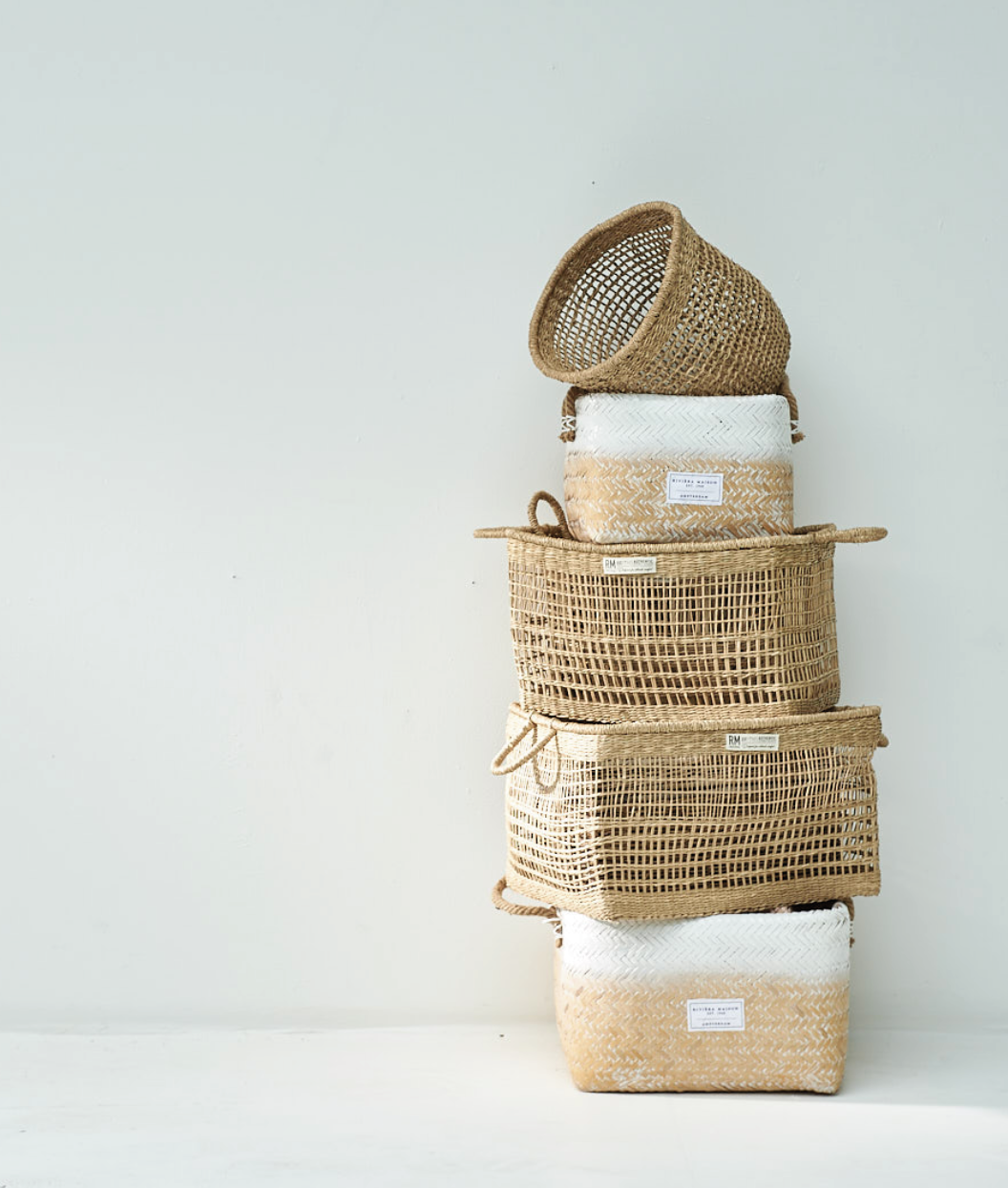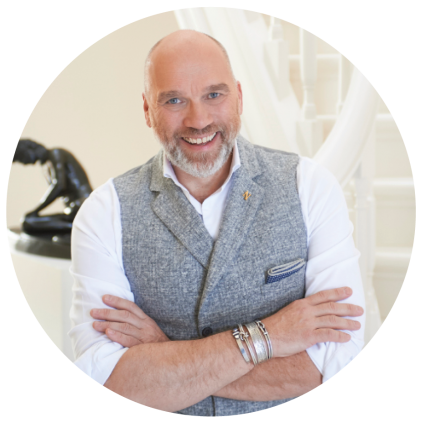 Details make the difference
The days are getting longer again, time to dust and clean up the house again. What is better than wallpapering everything again – now is a good time for it.
I have developed a whole new wallpaper collection that will transform your home in no time.

Beautiful wallpaper with a coarse rope or linen structure, or even one with a tile motif inspired by New York; gorgeous images on a base of tiles. I myself always use wallpaper with a busy print for rooms where you don't stay as long, a corridor or landing, so it doesn't get boring very quickly. In this magazine you can see the wallpaper in different places.
The new wallpaper also looks fantastic for various projects that we will deliver this spring. When this number goes to press, the Lord Hugo project I am working on will just have started. Just outside Alkmaar we and a whole team have created a fantastic restaurant with different atmospheres, such as a real garden room with plants and green tiles, an industrial area with cool atmospheres and beautiful outdoor terraces. The lovely hat is the logo for this overarching complex and this can be found in many places in the hotel. For example, we made beautiful hooks for your jacket in aluminium and small cushions in the shape of a hat – the details make the difference! Time for a ride to Noord-Holland!

With Nicolicious regards,
Nico Tijsen

Upside down
Is it a vase or a hurricane lamp? Or both? This beautiful candle holder is reversible, so you have a beautiful floating bowl with flowers or conversely
a modern candle holder.
Hello Summer!
From a beautiful plateau filled with tea lights you cannot have
enough of it, both inside and outside it looks so cosy! Here I mixed all the white tones together for a lovely, summery atmosphere.
My favourite
Instead of a candle or flowers, I placed these
lovely houses in the glass vases. These vases
with the lovely ears are my all-time favourite.
The glassware is blown by mouth, no vase is
exactly the same, which makes this glassware
so unique.
Showcase
This beautiful French Glass Box is a hit every season. The combination of glass and brass makes this new edition exceptional. This box actually consists of two boxes on top of each other. The flat top box can be used for displaying small ornaments or jewellery. I love the combination of large silver shells and soft decorative sand.
Flip flops
Here you keep that wonderful summer feeling, great for
strolling along the beach or boulevard in slippers, are you
looking forward again? These flip flops from rustic rattan
are also great fun to hang up, in a group on the wall.
Conservatory
When I lived in London I loved those old landscape gardens, with an antique greenhouse here and there. These mini greenhouses are inspired by these English conservatories. Also fun with a mix of succulents and mini-biotopes in it!