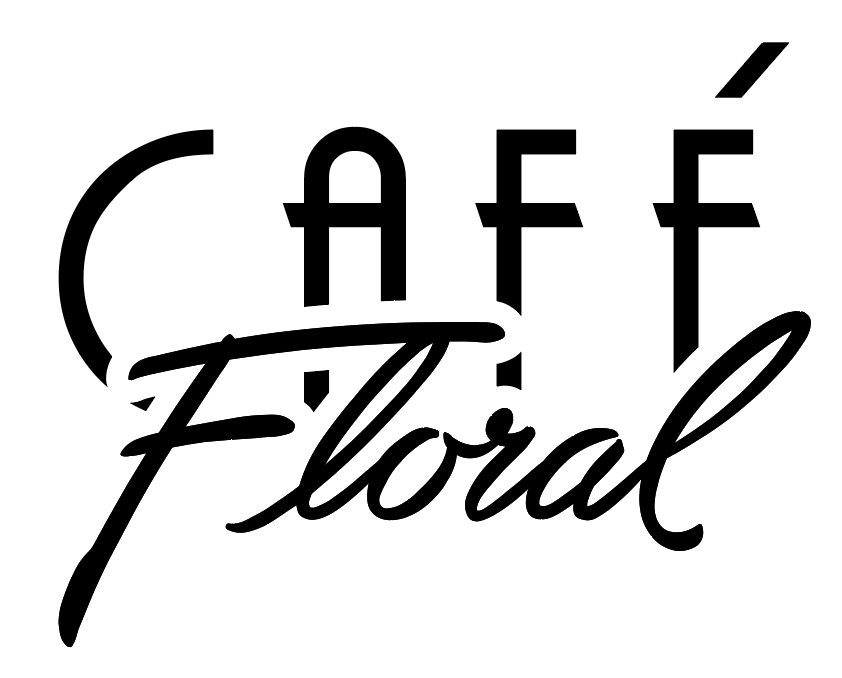 As you drive down the winding road in a classic sports car, you can smell the intense scents of roasted meat and strong coffee. Just as you take the last turn, you will see the small restaurant packed with people in the most beautiful outfits. The ceiling fans work hard to bring in some fresh air. Fortunately, the table was already reserved months ago. This exclusive and luxurious feeling can also be experienced from the Café Floral textile collection. Wonderful natural colours combined with black and white prints of tropical flowers and leaves decorate the cushions and throws in this luxurious collection.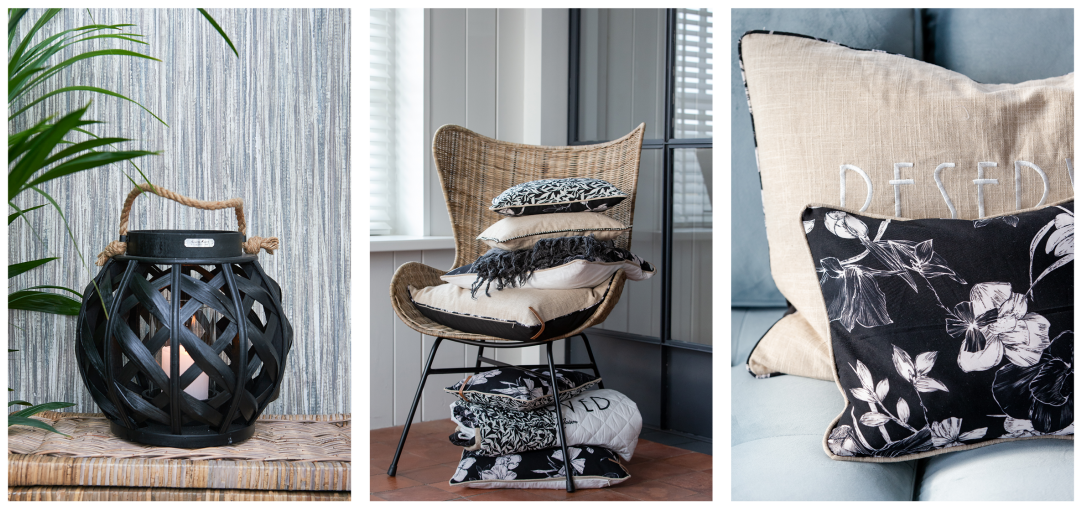 Retro in a new look
Fan of an interior with a touch of nostalgia? Then choose retro furniture that has been given a more modern look. Furniture with round, organic shapes, natural materials like rattan and here and there a colour splash. A beautiful example of this is the La Mirage Wing Chair. This chair is made of hand woven rattan and gives a natural look to your interior. The curves and narrow legs make it a trendy whole.These beautiful round shapes also come back in the Twiggy End Tables. The combination of old elm and iron ensures that the tables fit into virtually any interior. The retro look is completed by using many accessories.
Botanical
PARADISE
The love of nature and greenery can be found in this stylish and relaxing room. The materials
and colours come directly from nature and provide a lively and fresh touch. With a natural base,
lots of plants and greenery and the use of natural materials, you can transform your home into a botanical paradise!

Revitalising freshness and rugged charm characterise the maritime atmosphere of this
summer collection based on Stromboli – a beautiful Italian volcanic island off the coast of
Sicily. The colours blue, white, bright sand tones and natural and rugged materials such as
thick woven cotton, rope and coarse linen, provide the wonderful feeling of an endless summer.